ABOUT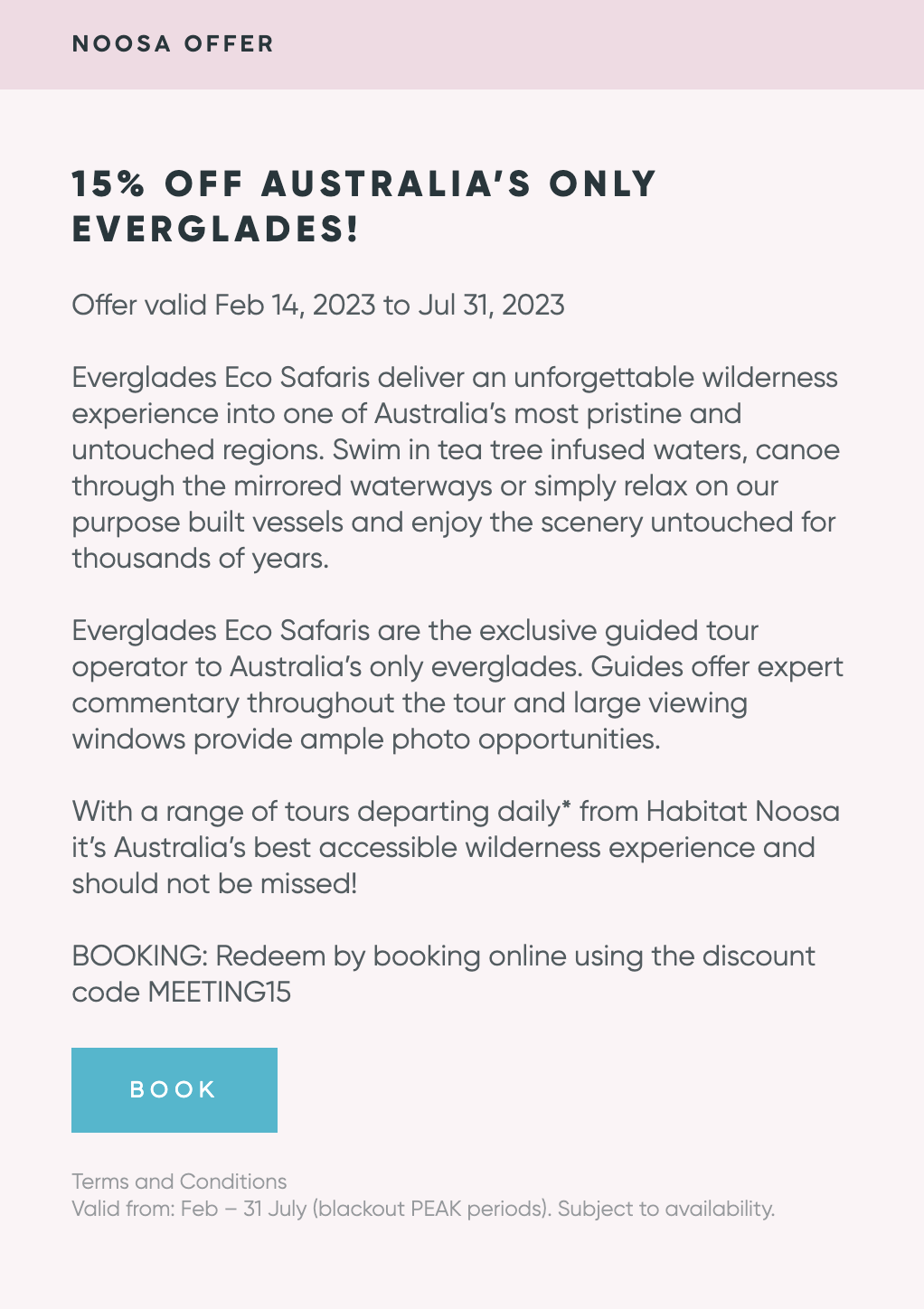 Everglades Eco Safaris deliver an unforgettable wilderness experience into one of Australia's most pristine and untouched regions - the Noosa Everglades.

Swim in tea tree-infused waters, canoe through the mirrored waterways or just relax in this unique natural environment, just 25 minutes from Noosa.
With only two everglades on the planet, the Noosa Everglades are Australia's best accessible wilderness experience. Everglades Eco Safaris specialise in group tours and provide guided tours and corporate retreats that depart from Habitat Noosa Everglades Eco Camp.
Purpose-built eco vessels designed with wide, open viewing windows take your group through tranquil waterways to explore the upper Noosa River and the abundant wildlife.
Known as the "river of mirrors" the Noosa Everglades are home to 44% of native bird species found in Australia. Enjoy full commentary throughout the journey, showcasing the region's ancient history.
Two vessels accommodate up to 36 passengers each, for groups up to 72 passengers at one time.
Why we love it
Accessible, pristine wilderness
Guided day tours for up to 72 passengers
Home to 44% of Australia's native bird species
Purpose-built vessels, ideal for viewing