ABOUT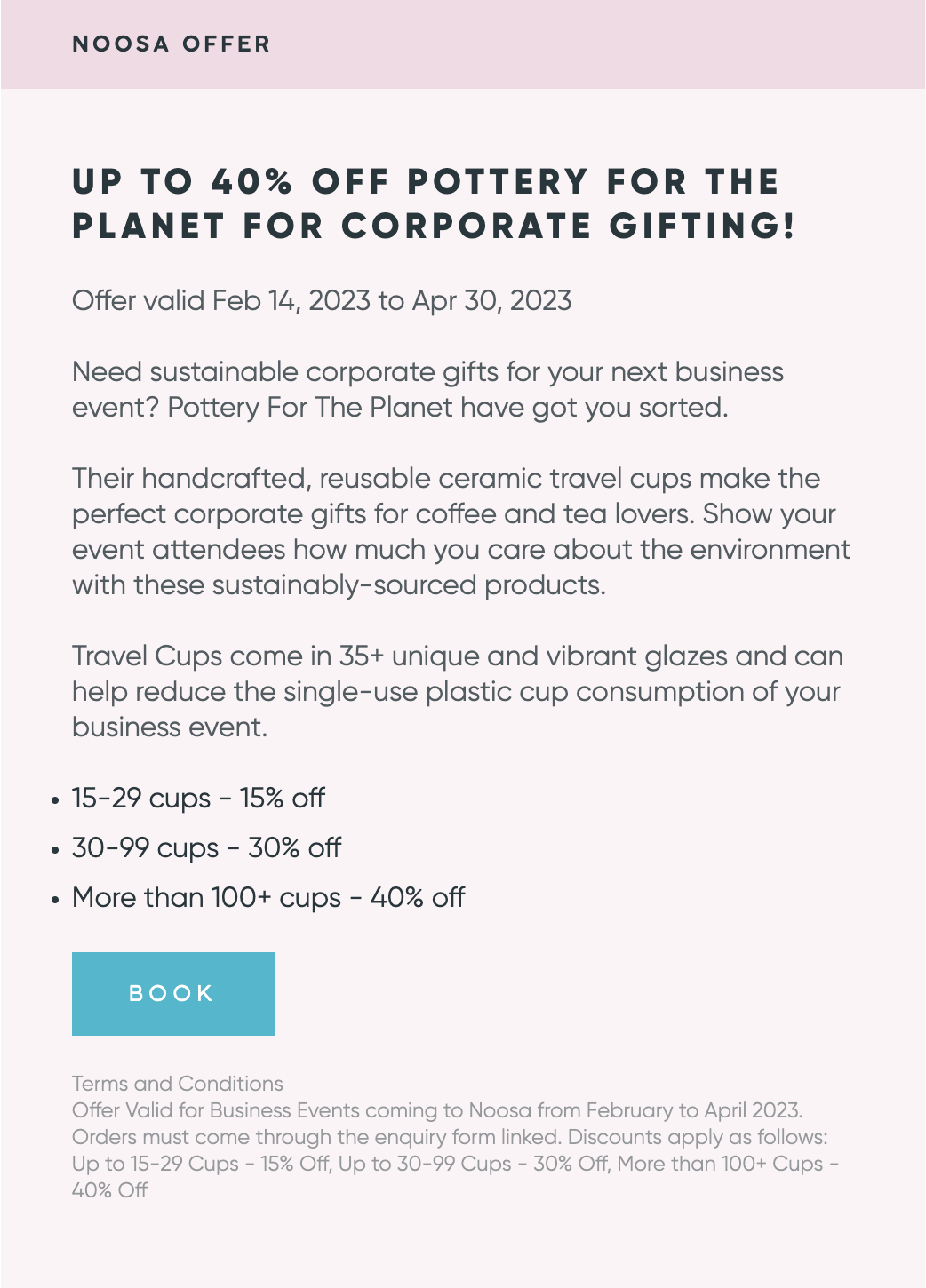 Pottery For The Planet aims to replace the single-use culture and eradicate plastic waste with their beautiful, unique designs and high-quality, handmade products. Their range includes Planet cups and bowls, accessories, tableware, gifts, Mandala cups and more.

Pottery For The Planet is based in Noosa and each piece is lovingly handmade in their studio. They come in beautiful colours including blues, pinks, greens, beachy vibes, earthy tones and pastels. 
Their vibrant range of ceramic travel cups and bowls make the perfect corporate or personal gift for your clients and can be ordered in bulk with tailored colouring.
With corporate business moving to a more sustainable focus, Pottery for The Planet is the ideal gift in support of the environment and alignment with your business's ethos.
Pottery For The Planet aims to save over 10 million disposable coffee cups from going into landfill each year. Even the boxes used for packaging are made from recycled cardboard, and wherever possible, all other packaging materials are reused by-products from other businesses and consumer waste.
Your clients will love the quality, meaning and professional creation and the fact that you are supporting plastic-free!
Why we love it
Saving the planet one beautiful piece at a time
Handmade, unique range of cups, bowls and more
Replace single-use and plastic products – the ideal corporate gift
A portion of sales goes to chosen causes and organisations that work to bring about change
Gorgeous colours - from pastels to earthy tones and beachy vibes